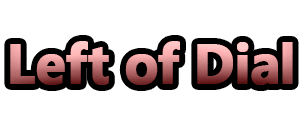 What are Stadium Anthems?
Music played in arenas before, during and after games and events are practically some of the most engrossing and addicting songs played out there. They are sometimes called jock jams, arena anthems, stadium anthems, sports anthems and many more, whatever name you want to give them, they still elicits a positive response from the audience. The goal of these songs is to keep the pack of bystanders and fans which are present - eager, excited and pumped up for the game. The anthems are also played while breaks are ongoing to raise and regroup the fans once again. This is a good way to ensure your cheering force which is important to raise the morale of the players in the event.
Aside from the most evident goal of stadium anthems, there are also other reasons or ways that teams use these. In various and different sports you may be attending, stadium anthems will surely always be present as it is a good way to motivate and round up the audience and the crowd as this is a good way to keep them eager, pumped, excited, fired up and focused in the game. As mentioned, anthems are played before, during and after games. One example of 'During the game' is the breaks or time outs. Aside from this, there are other instances where anthems are used - it can be used when it's the team to rally or roll, it can also be used to signify a player change or someone who's going to bat or pitch, it can also be used for other instances like penalty shots, field goal, free throw or goal kicks in order to boost the morale and focus of the player. Anthems can also be used for strategic means to taunt or provoke specific enemy teams, which is good to sway their focus from the game.
There are hundreds of songs which falls under stadium anthem, some maybe for specific events or sports and some may also be for every stadium events. All of this elicits excitement to the audience and will surely upgrade your experience of the game. Some of the songs are: All star by Smash mouth; Another one bites the dust by queen; Back In Black by AC/DC; Bang The Drum All Day by Todd Rungren; Blitzkrieg Bop (Hey Ho! Let's Go) by Ramones; Block Rockin' Beats by Chemical Brothers; Boom Boom Boom by Outhere Brothers; Born To Be Wild by Steppenwolf; Bust A Move byYoung MC; Can U Feel It by 3rd Party; and many more which you will definitely enjoy.