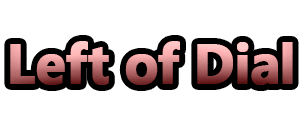 NFL Loudest Stadiums
The NFL probably has the most passionate, spirited and fiery fans compared to various Professional Sports. These fans create the best atmosphere for the home team but perhaps also the worst for enemy teams from another place. Also, it is considerably a daunting and unnerving task to play road games due to these hardcore fans.
It is also due to these fiery pack of fans as well as constructions of various stadiums which built a sharp edge and advantage for home teams. Based on facts, fifty eight percent of events and games are won by home teams and what's more, some teams even remain invulnerable and undefeated in their turfs.
Though this factor seems to be not that great of a deal at sight, it is a fact that this makes a great obstacle for enemy teams visiting their opponents at their base turf. Plenty and various mistakes are often lead from this amped fans, although it may not seem like it, amped and fiery fans greatly affects the players emotionally and psychologically that will deeply change the team's efficiency in offense and overall performance. Here're some of the most feared NFL Stadiums for their intense fans which earned their stadium the title for being one of the loudest.
First in the line is the Century Link Field in Seattle which was crowned as being the loudest sports stadium outdoors in Guinness Book of World Records which registered a ridiculous amount of decibels reaching 137.6, which practically set of a trifling earthquake along their region. Also, these set of intense fans were also the root of countless penalties regarding false start for visiting teams.
Also, with the famous and renowned chant, "we're going to beat the hell out of you, you, you", the Arrowhead Stadium in Kansas is also considered one of the loudest, which in fact held the record which was stolen from them by the Sea Hawks. They registered 137.5 decibels, less a point away from the record of Sea Hawks.
The University of Phoenix Stadium with the Cardinals, as well as the Mercedes-Benz Superdome in New Orleans which registered 122.6 Decibels, and Lambeau Field in Green Bay, are also considered to be one of the stadiums which were home of the loudest, most passionate and intense fans.
The loud, intense and passionate fans who cheers their home teams are truly exceptional and amazing. Their loudness helps the team by boosting their moral as well as giving psychological and emotional attacks to visiting teams which set off their rhythm and performance.