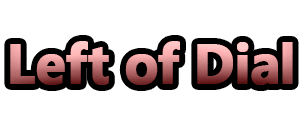 80's Music - From The Demise Of Disco Onwards And Upwards
In 2010 Music Choice a digital broadcaster, conducted a poll of 11,000 Europeans to find out what their favorite decade for music was, the verdict was that 80's music ruled.
Whether an American poll would have revealed the same conclusion is an interesting thought, could there really be such a continental divide when it comes to 80's music? Let's not forget when it comes to European music they have musical artists and bands as well, and despite easily getting the wrong impression by tuning in to the Eurovision song contest every year some of them are actually quite good. How much this would influence their opinion though, surely would be minimal at best you would imagine.
Following on from the very popular Disco theme of the 70's, 80's music would open up a veritable Pandora's box of genres which although would have delighted the music public may have presented a problem for the odd deejay who saw the majority of songs in his record collection made redundant as musical requests would now gradually shift to things like, Euro disco, post disco, dance-pop, soft rock, glam metal, and shred guitar.
As we moved through this period we were introduced to some amazing genres, R&B (not as we knew it!), hip hop, freestyle, Eurodance, techno, electro, garage and house.
During this landscape of change with 80's music, our favorite bands and singers were still flourishing, nothing was going to rock their musical boat, just ask Status Quo, of "Rocking All Over The World" fame and Billy Gibbons lead vocalist of the Houston rock band ZZ Top, who like Quo got started gigging way back to the 60's. David Bowie, Bryan Ferry, The Rolling Stone, Mick Jagger, Rod Stewart, The Eagles, The Doobie Brothers, Fleetwood Mac, Stevie Wonder, Elton John, Paul McCartney, The Bee Gees, the list goes on. Heck, some of these guys are immortalized!
There was more than plenty of room for other such talents as Dire Straits, Simple Minds, The Smiths, Spandau Ballet, Style Council, Sting, Madness, Madonna, Metallica, Wham, & Huey Lewis, The Housemartins, The Police, Prince, The Pixies, The Pretenders, and Depeche Mode, to name just a very few. Remember, music makes the world go round, so even though we're in the 21st century, don't expect the revolution to stop any time soon, it's just gotten started!