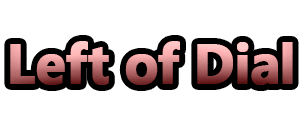 The Music of 1990's
When you look at the songs released by year 2012 and even today, from different bands like Matchbox20, Soundgarden, The Offspring, Morissette, Green Day, Dave Matthews Bands, Cranberries, Soul Asylum, Everclear, Fiona Apple, Garbage, and many more, you'll surely find yourself experiencing strong sense of déjà vu.
This group of people and individuals make it hard to believe that it's not 1990s anymore. Their passion for alternative music and scenes which is still present today makes it feel like those days where they peaked was not yet over and they still have a kick left in them.
Hundreds of albums sold to millions of people all over the world proved that 1990s, era for music which was only a dozen of years from the past, is one of the most productive era not only in album sales, but also for the music industry itself. Also, 80 albums from the same era have successfully entered the Top 100 for the World's Best-Selling Albums for all time. The songs encompassed various genres including rap - where MC Hammer, Kid Rock, Vanilla etc., was known, country - where Shania Twain and Garth Books were in, adult contemporary - where Michael Bolton and Celine Dion became famous, rock - where Guns N' Roses, as well as Metallica were introduced, and many more genre.
Also, at the dawn of the decade 1990s, famous and exemplary bands which were able to sell out and fill huge and major arenas while selling and making millions out from their albums, like U2 and R.E.M, have emerged.
Some of the bands and people who were one of those that joined the million sales back in '90s are still influencing the music world up until today.
One of these bands is 'Green Day' which hailed in 1996 and was able to sell 20 million albums all over the world. The latest works of green day include their album 'American Idiot, 21st Century Breakdown' and many more, which is still ranking up the top spots of the music industry. There's also the 'Matchbox20' who had an album peaked to the 4th spot at its time and was able to sell 15 million albums worldwide. Although after that, they entered a quiet decade but then re-emerged with 'North', their latest album.
There are still other bands and individual from the '90s which were not mentioned but are still making an impact in the music industry today. These people who served as icons in the '90s are still living their passion though they may not be making sells like they have before. Their songs are truly worth the time for you to listen to them.